WELCOME TO OUR WEBSITE!

The Reverend Kenneth Fosse, Pastor
OUR MISSION STATEMENT:
The mission of Prince of Peace Lutheran Church is to know Christ and inspire people to be caring instruments of God in spreading Christ's love, with joyous enthusiasm by word and deed.

Please mark your calendars
VBS Decorating - please check schedule below
Board of Directors Mtg. Sunday July 22 at 10:30 a.m.
No Wed. night service on July 25th due to VBS program
Vacation Bible School
Save the date for our "Shipwrecked" adventure
Monday July 23 - Friday July 27, 2018


SHIPWRECKED!
Get ready for an adventure to an uncharted island
where kids are rescued by Jesus!
Join us for our 5-day Vacation Bible School experience where
kids are anchored in the truth that Jesus carries them through life's storms.
Our program will run Monday, July 23, 2018 through Friday, July 27, 2018
from 6:00 p.m. - 8:30 p.m.
Vacation Bible School Decorating & Clean up Schedule Remember, many hands make light work!
Thursday, July 19th 7pm-9pm Parish Hall & parish hall classrooms
Friday, July 20th 3pm-6pm Parish Hall & parish hall classrooms
Sunday, July 22nd 10:30am-1:30pm Church & Narthex
Monday, July 23rd 4pm-5:30pm
Church, Narthex & Finishing Touches
Friday, July 27th Clean up crews for kitchen, playground, parish hall and parish hall classrooms
Wednesday, August 1st 6pm-6:45pm and 8pm-9pm
Clean up Church & Narthex.
Please direct questions to Danielle Romano, Director of Education,
at mytutoringnanny@gmail.com
Click on the link below to access Student Registration Forms and Volunteer Forms

STUDENT REGISTRATION FORMS / VOLUNTEER FORMS

Thank you to all our dedicated Sunday school teachers for another great year.
Thank you to all our parents for their generosity throughout the year.
And most of all thank you to the children for being such a blessing to our church!
SEE YOU ON SUNDAY SCHOOL RALLY DAY!
Sunday, Sept. 9, 2018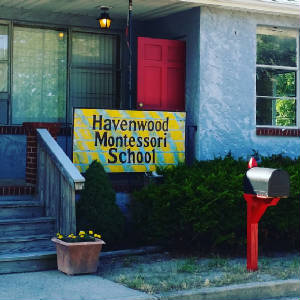 Havenwood Montessori Graduation
Friday June 22nd at 2:00 p.m.
ENROLLMENT IS OPEN NOW!!

Prince of Peace is pleased to announce.....Havenwood Montessori School is now open. The school will occupy space in the Education Building on our church campus.
Please call 732-367-2544 and speak with the Center Director
Belen Carrasco or email her at havenwoodmontessori@gmail.com for more information.
The link to the school website is below.


Wednesdays

7:00 PM

Spoken Service / Holy Communion

Church

Sundays
8:00 AM

(September-May)

Spoken Service / Holy Communion

Sundays

9:00 AM

September-May

Children learn about Jesus and the Bible in age appropriate manner by grade level (Pre-K through Confirmation)

Sundays

9:00 AM

(September - June)

Adult reading and discussion

Teen group

Sundays

9:30 AM

(June, July and August)

Sundays
10:15 AM

(September-May)

Traditional Service / Holy Communion

Church